Platinum level Q and A -> Price Helper
How to Fill in the dashboard on your Scarcity Manager Application to utilise the Price Helper to alert you to changes in your competitors price.
Scarcity Manager's Price Helper can help you stay on top of your competitors on eBay..
Firstly let's open it up by clicking on the Orange Price Helper Button…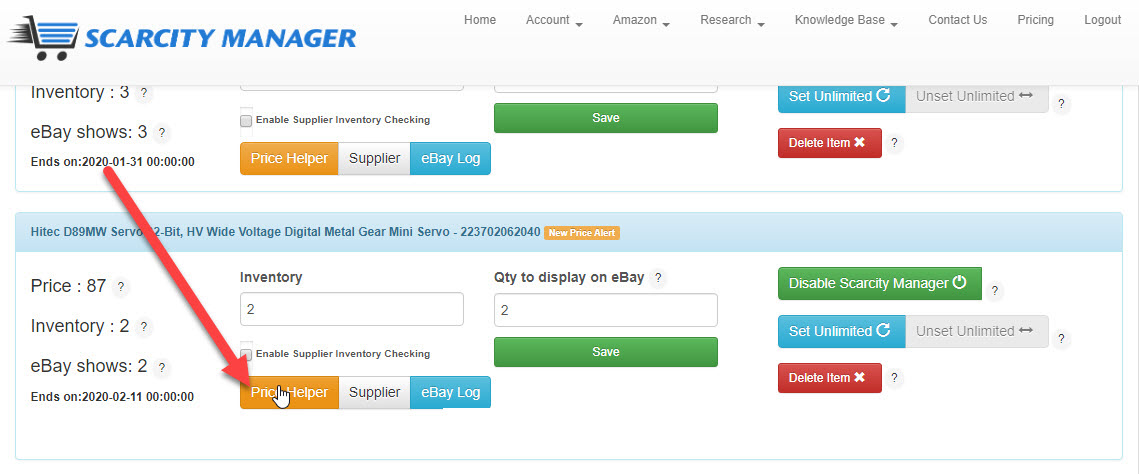 There are two strategies you can choose from…
The first feature within our Price Helper allows users to match their competitor's price.
So if you would like to use this feature you simply tick this box which we have highlighted in yellow.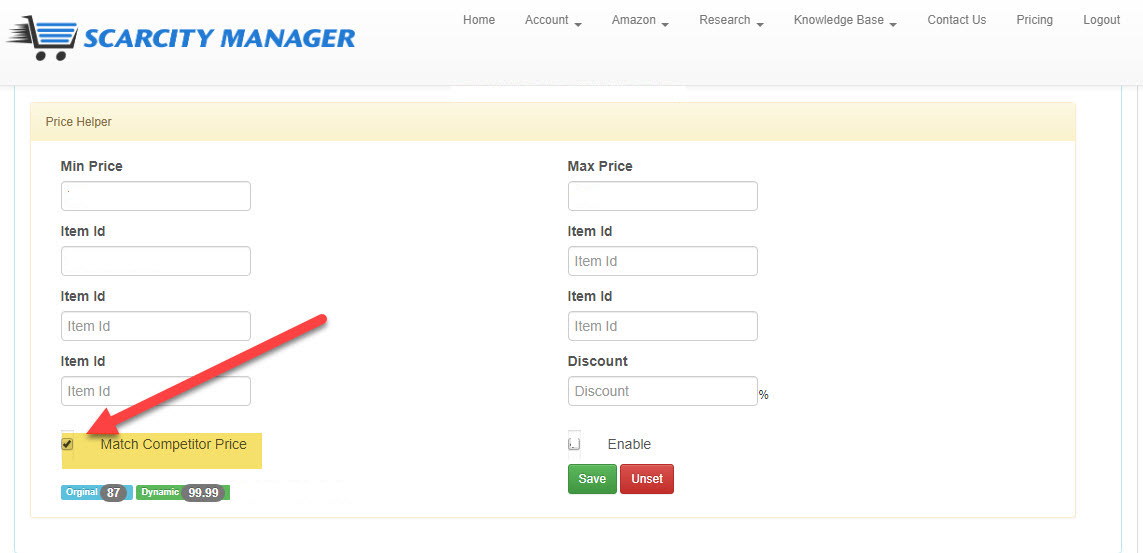 We will be using this servo as an example… this item currently has a listing price of $87.00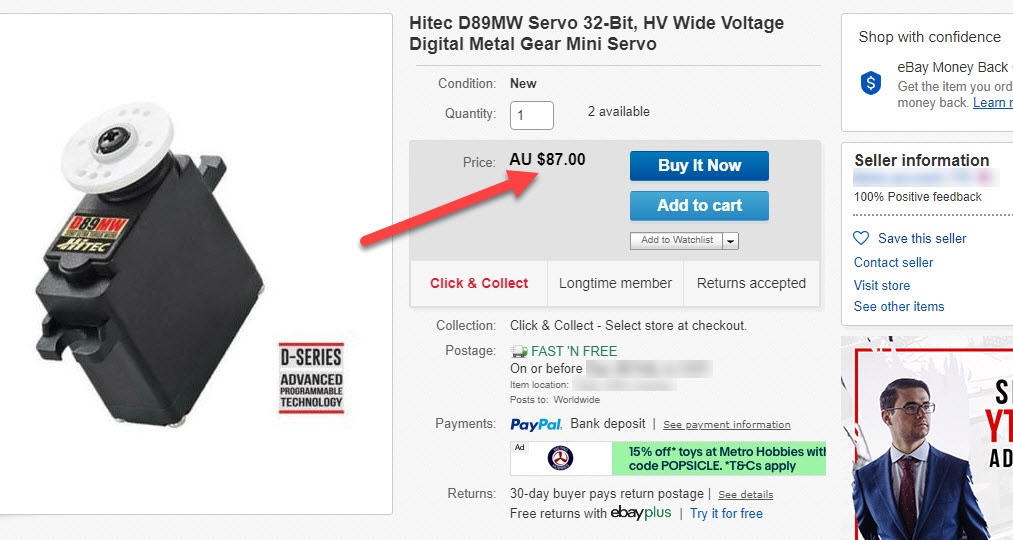 Our closest competitor, has this same item listed for $99.99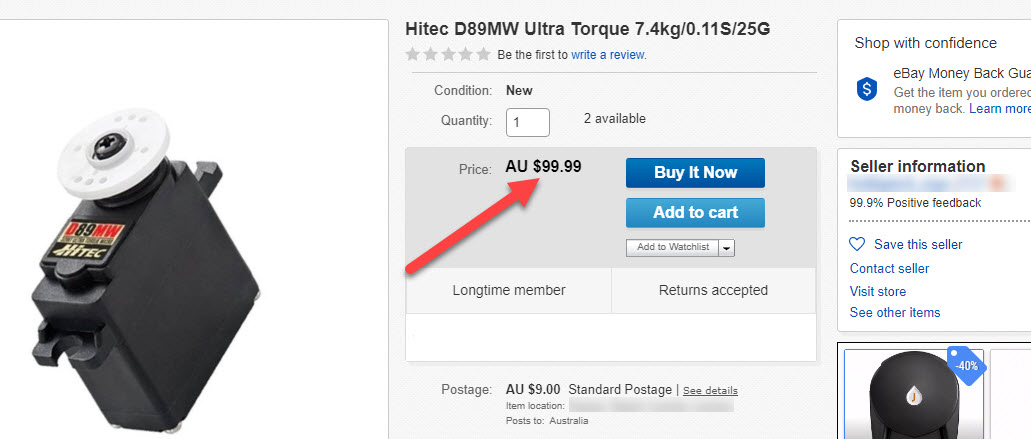 It is at this point, it is key to note that eBay no longer permits automated competitor repricing software. It is a violation of eBay's policies for any software to make these changes automatically. Therefore Scarcity Manager introduced "Price Helper". This way you will always be alerted when the competitor's price has altered and you or your employees can then alter it yourself.
So I would like to match my competitor's price and be alerted when it changes so I can stay abreast of these changes.
The next step is to enter in your minimum and maximum price that you would like to sell your item for here:

All you need to do is enter in the Item ID of your competitor here…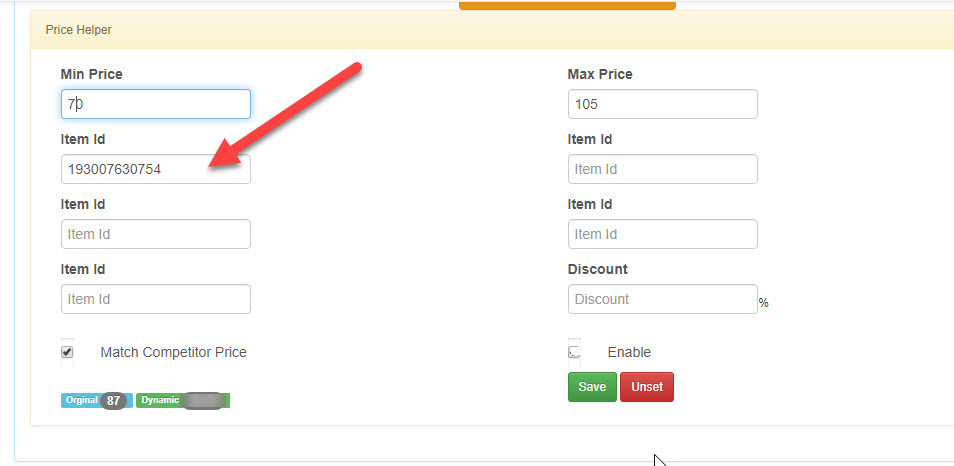 Then enable it here... and press the green save button as shown: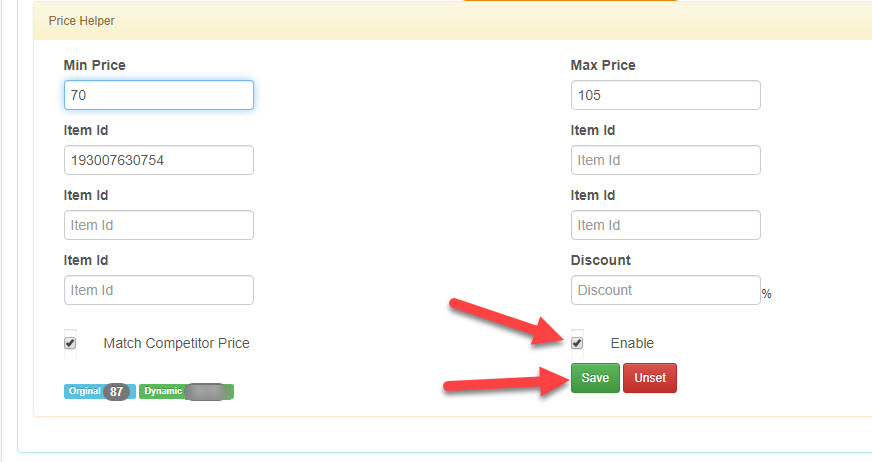 The next time Scarcity Manager runs the next sync, it will check the price and give you an alert of what price you should be maintaining your listing at.
Like so……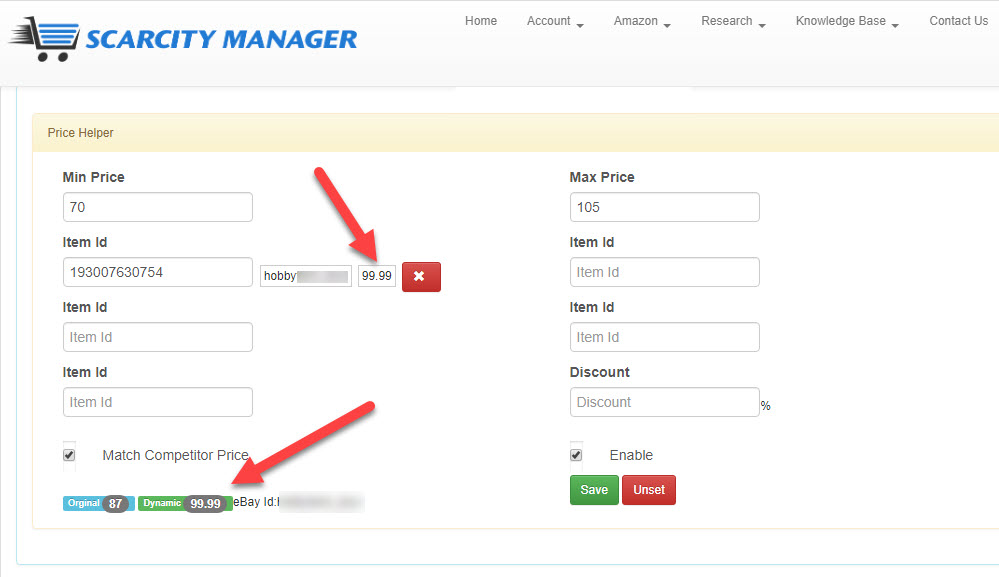 Please note… for this demonstration, the eBay user ID is partially blurred to protect the identity of this seller, and the item Id has been altered.
There are three other areas where you will be alerted of this price match request...
You will receive an alert at the top of your member's area for all of the listings that you are utilising this Price Helper feature with. 
You will see the item ID, your current listing price and the new suggested price: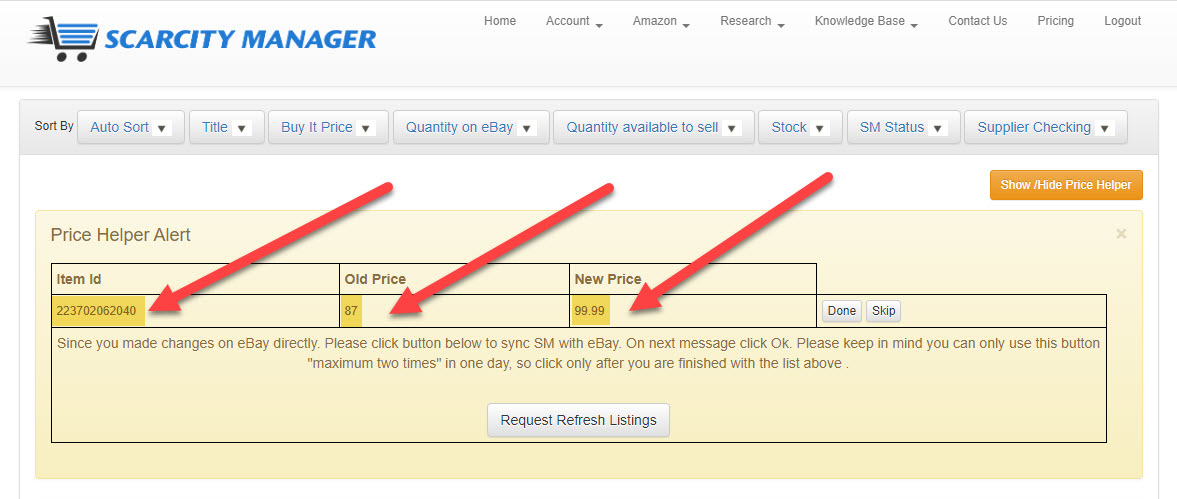 You will also get an alert at the top of your listing on your dashboard... like so

And a larger notice with the new price suggestion on that listing to grab your attention

Once you have finished updating the price to the new one, you can press the DONE Button as shown and it will remove this one from your notification list.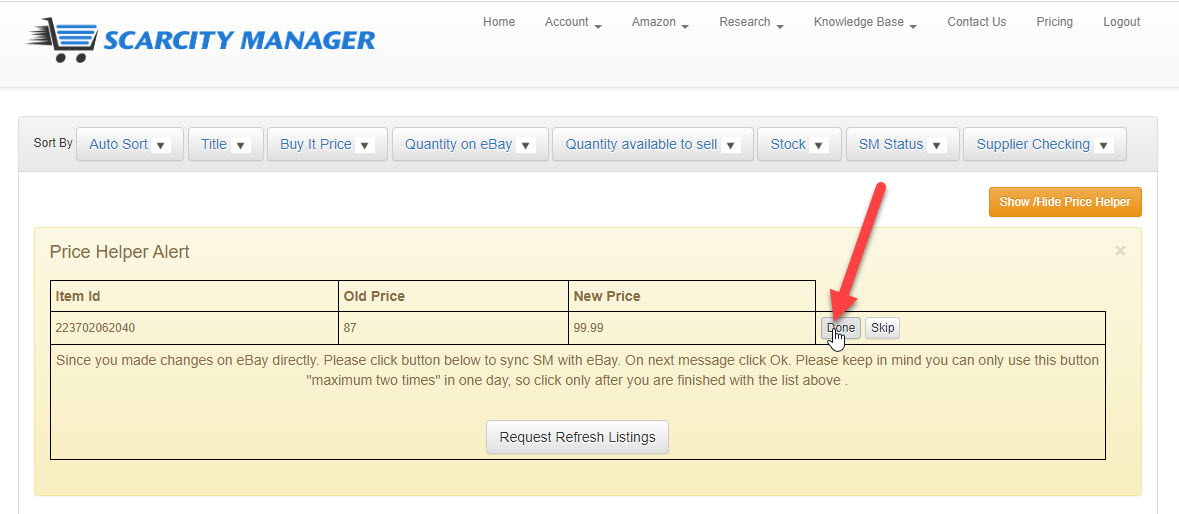 As can be seen here.. 


If you have not had the time to update your prices and would like to hide the Price Helper Alerts temporarily so that they do not clutter up your dashboard.. You can do so by clicking on this button here…

Ok… let's take a look at another one of Price Helpers features.
Instead of matching your competitors… what if you would like to stay a certain percentage beneath your competitors.
Continuing on with our Servo example… we are going to use this percentage field to stay beneath our competitors...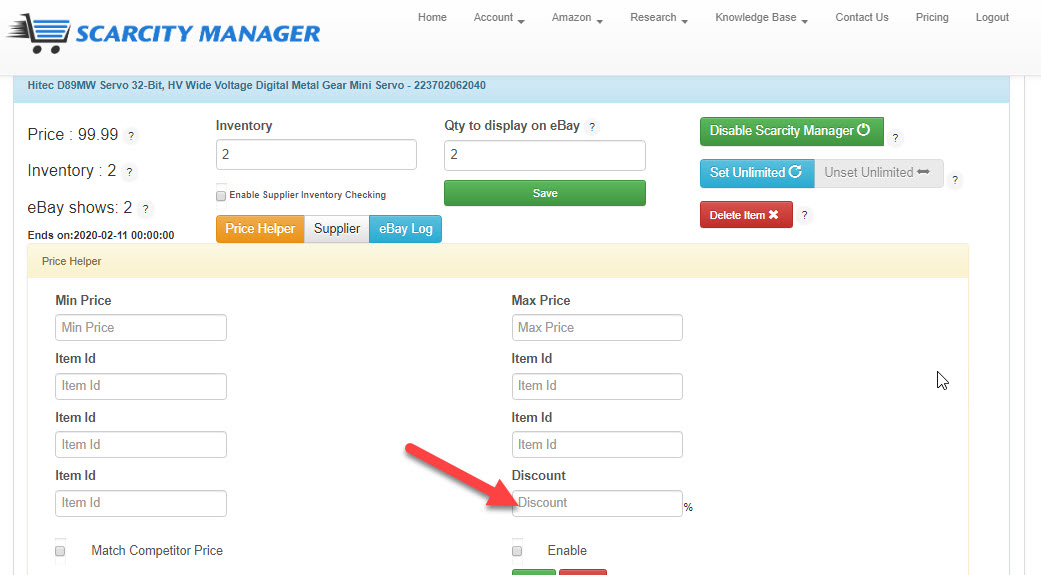 As per the Match Competitor Price example... we now have our listing set at $99.99 to match our closest competitor.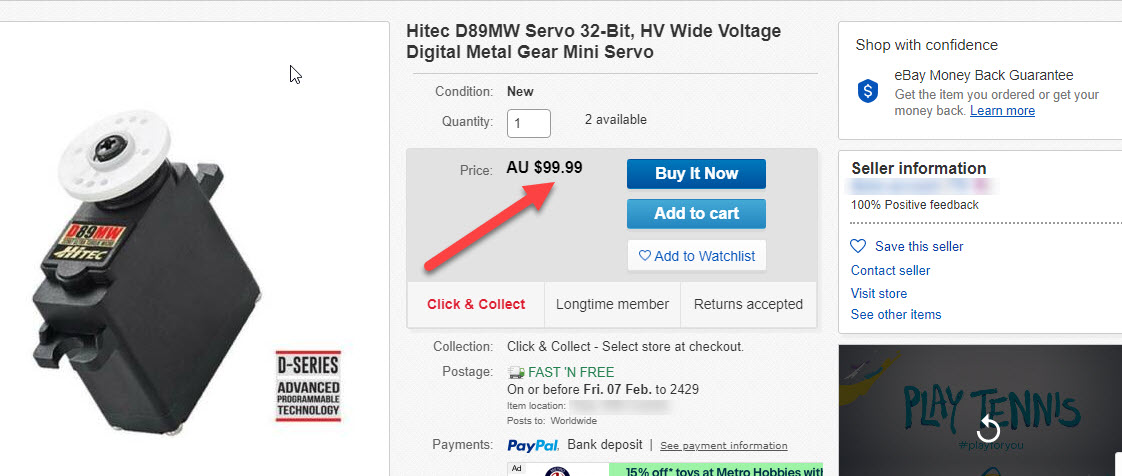 First let's enter in the minimum and maximum price we would like to maintain our listing at.
We have put 87 and 130 for the dollar amounts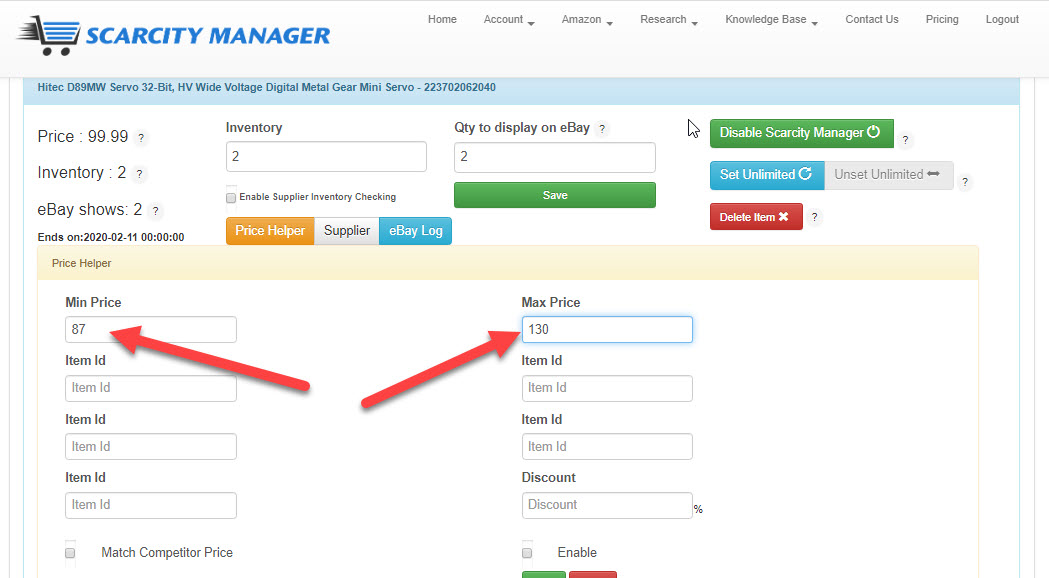 Next we enter in any item IDs of our competitors... you can enter in up to 5 competitors.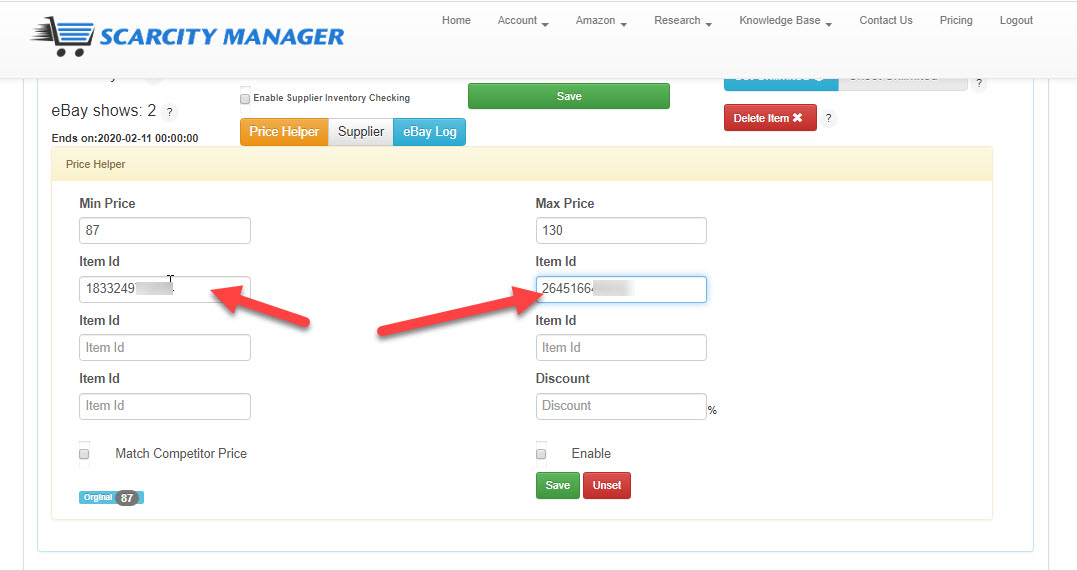 Enter in the discount as a percentage that you would like to maintain beneath your competitors.  For this example we are asking SM to alert us to keep our listing 2 percent below that of our competitors.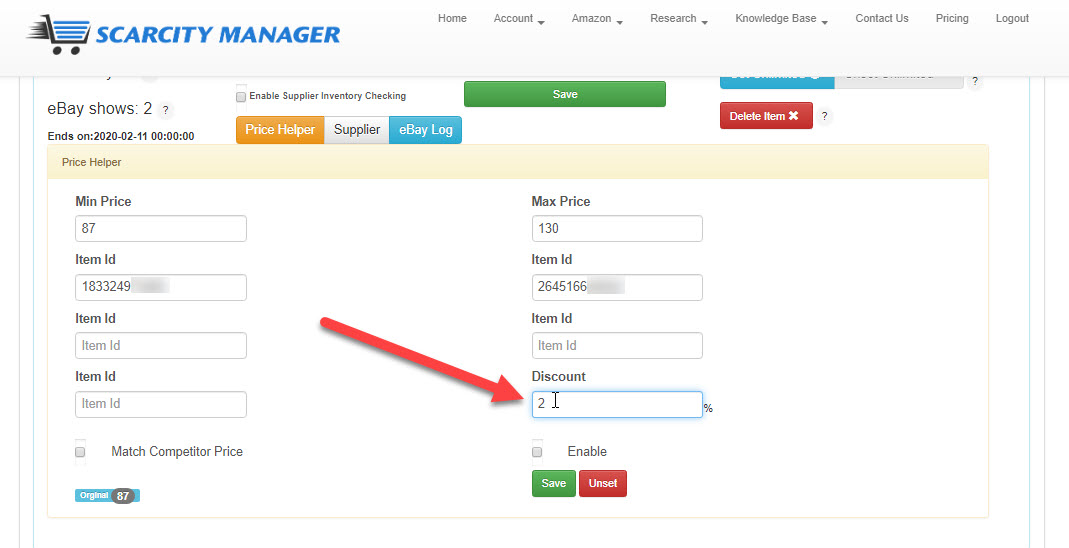 Tick the enable button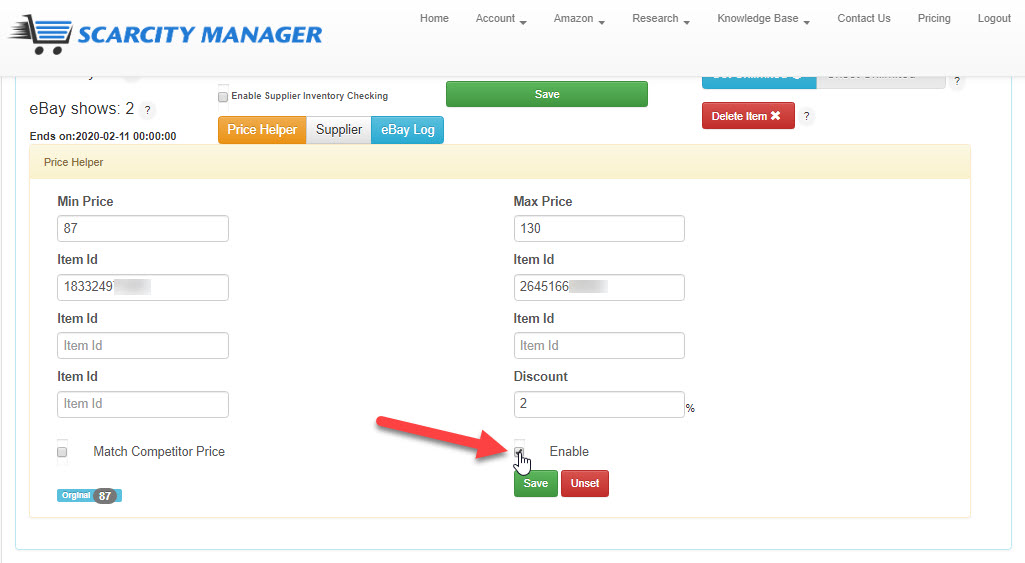 And press the green SAVE button.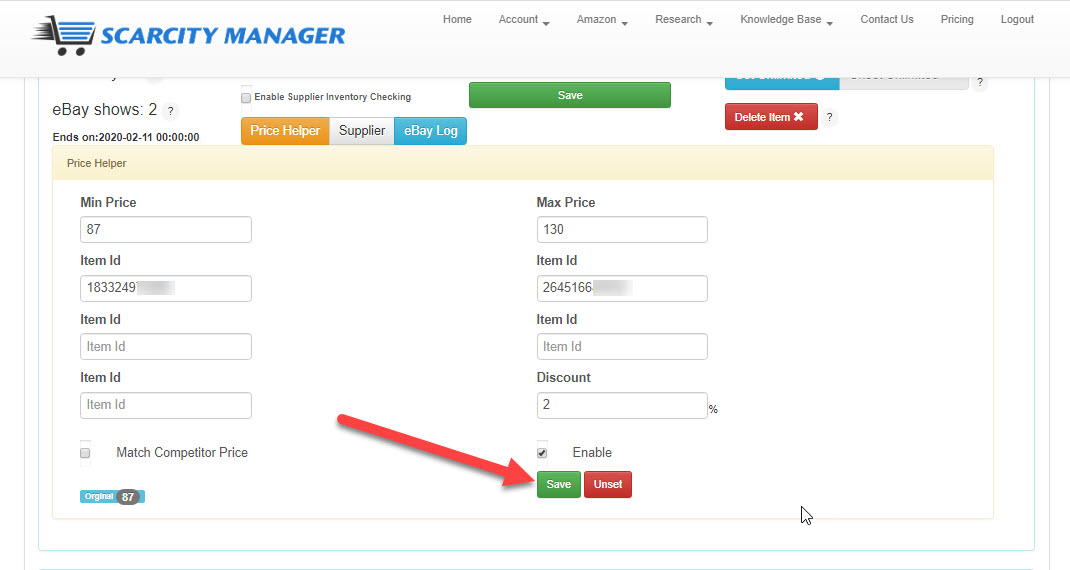 When SM picks this up on the next sync it will display your competitor eBay ID's and their current listing price as shown.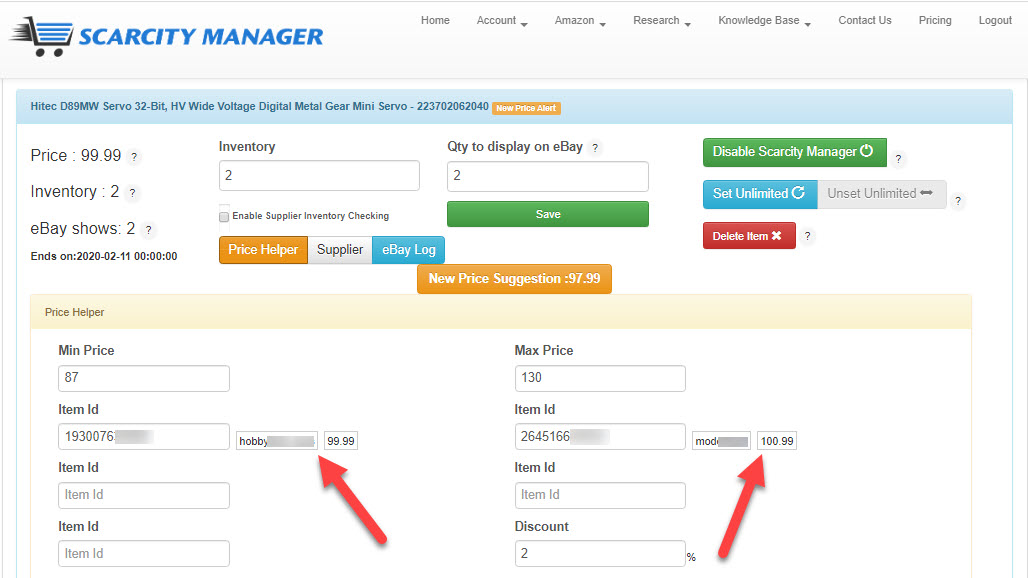 And give you the new Price alert here and here on your listing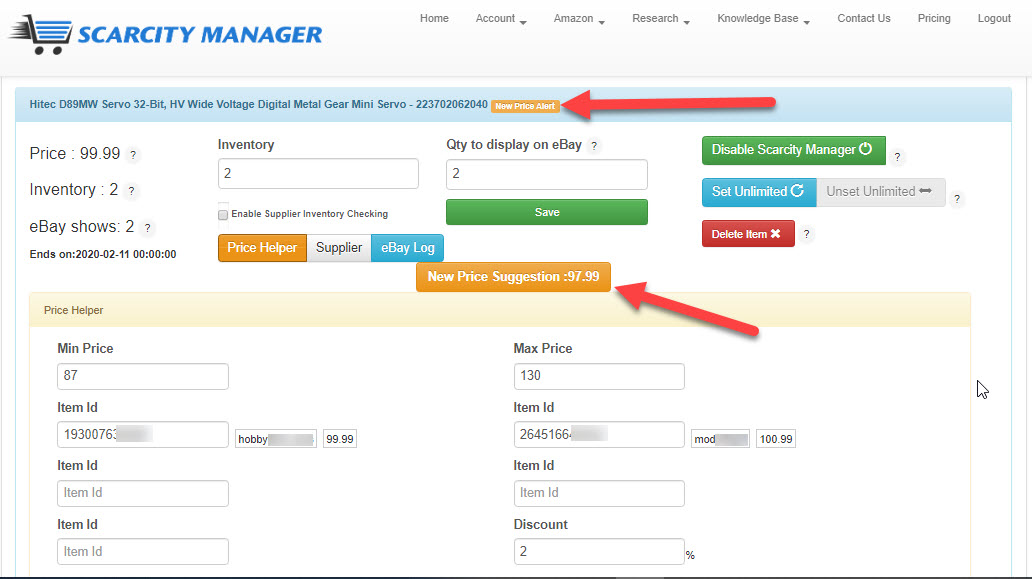 After completing our price changes on eBay according to Price Helper's suggested prices, we then sync  Scarcity Manager with eBay to have the latest prices loaded to the dashboard. 
Click the "Request Refresh Listings" button below the Price Helper list of suggestions.  Wait for the syncing process to complete. 
Now you will see the latest prices you adjusted from eBay have loaded to Scarcity Manager as well.